Subaru Financing Terms to Know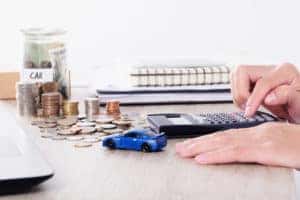 If you're getting ready to take out a car loan at Serra Subaru Champaign, you want to be sure that you're informed before you sign any paperwork. That's why our Subaru financing experts are ready to answer any of your questions and define any terms you're unsure about. Let's take a look at some terminology you should be familiar with when buying.
Subaru Financing Terms
Down payment: This is the first payment you make for your vehicle. There is usually no hard rule about how much you have to put down, but many drivers opt for 10 to 20 percent of the car's price.
MSRP: This stands for manufacturer's suggested retail price. This is what the producer of your vehicle thinks it should be sold for. The price you end up paying could vary from this due to a few factors, including vehicle availability and how much a dealer is willing to haggle.
APR: This stands for annual percentage rate. It's essentially the interest rate you're being charged on your car loan. This can vary based on your credit history and score.
Loan term: Your loan term is how long you have to pay off your vehicle.
Co-signer: If your credit score isn't the best or you don't have much of a credit history to speak of, you may not be able to qualify for a loan on your own. In that case you may be able to get someone else with better credit to sign onto your loan with you. That's a co-signer.
Bill of sale: Our dealership prepares this document when you buy a new Subaru car. It contains all the details of the sale and it's a good thing to keep for your own records.
Trade-in: Do you have a car that you plan to sell to our dealership? That's a trade-in. You can get cash for your car and put it right towards the purchase of one of our 2023 Subaru models.
Start the Subaru Financing Process Today
If you're ready to finance a new car of your own, visit our Subaru dealership near Champaign, IL. Our Subaru financing experts are here to help you.