Subaru Financing FAQ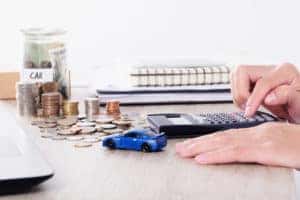 If you're financing a new car, you want to be sure that you know everything that you need to know before you sign on the dotted line. So you probably have a few questions for our Subaru financing department.
At Serra Subaru Champaign, we have plenty of experience fielding questions, so let's see if your question is among our frequently asked ones.
Can I Get a Loan if I Have Bad Credit?
Your credit score and history help determine whether or not a lender deems you trustworthy enough to give money to. If you have a low credit score or not much of a credit history, that can make it more difficult to get a loan.
What is a Co-Signer?
If you struggle to get a loan on your own, you may be advised to get a co-signer. This is someone who will sign onto a car loan with you. They have to have better credit and they are essentially agreeing to be responsible for the loan if you default.
Do Late Payments Affect my Credit?
Yes, they do. They make you look less reliable to other potential lenders. On the other hand, most drivers end up getting a boost to their credit score if they make all of their loan payments on time.
Can I Change my Loan Term?
Your loan term is how long you have to pay off your loan. In some cases, you can adjust this part of your Subaru financing agreement. A shorter loan term means higher monthly payments, but less interest paid out over time.
Can I Finance a Used Car?
You can finance a used Subaru vehicle. Just keep in mind that interest rates are usually higher than they would be for a loan financing a new Subaru model.
How Can I Tell if a Vehicle Fits Into my Budget?
Just use our website's payment calculator. When you enter the price of the vehicle you want, how much you plan to put down, and other information, it can tell you approximately how much your monthly payment will cost you.
Still have questions? Visit our new car dealership near Bloomington, IL and talk to our Subaru financing experts today.