Essential Subaru Service Tasks for Winter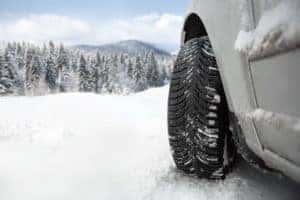 Whether you drive a new Subaru Crosstrek or an older model, it's vital that you prepare your automobile for wintry weather. Colder weather and wintry elements can take a heavy toll on your car regardless of its age.
Preparing for the season before the cold settles into the area surrounding our Savoy, IL Subaru dealership is the key to you and your vehicle getting through the doldrums of winter without any problems.
Schedule an Oil Change
One of the most basic things you can do to prep your car for winter is to schedule an oil change in our Subaru service center. When it's cold outside, your motor oil will thicken and make it more difficult for your motor to turn over.
A multi-viscosity oil that has a "W" in its viscosity index can prevent those things from happening. To see what kind of oil you should use, give us a call or refer to your owner's manual.
Test Your Battery
Chilly temperatures can have a dramatic effect on your vehicle's battery. More specifically, they can severely reduce your battery's cranking power. When the mercury plummets to zero degrees Fahrenheit, a typical battery will lose about half of the cranking power it has when it's 80 degrees Fahrenheit.
If your battery doesn't have enough juice to start your engine, you may wind up stuck in dangerous conditions. In case that happens, make sure you put a fully stocked emergency kit in your vehicle.
Replace Your Wipers
The team at Serra Subaru Champaign strongly advises you to replace your windshield wipers before winter takes hold of the area, especially if they're leaving streaks on your windshield. You can pick up a new set of wipers in our Subaru parts center. Installing them will only take a few minutes.
For more winter preparedness tips, contact Serra Subaru Champaign!