2023 Subaru Outback Safety Features & Ratings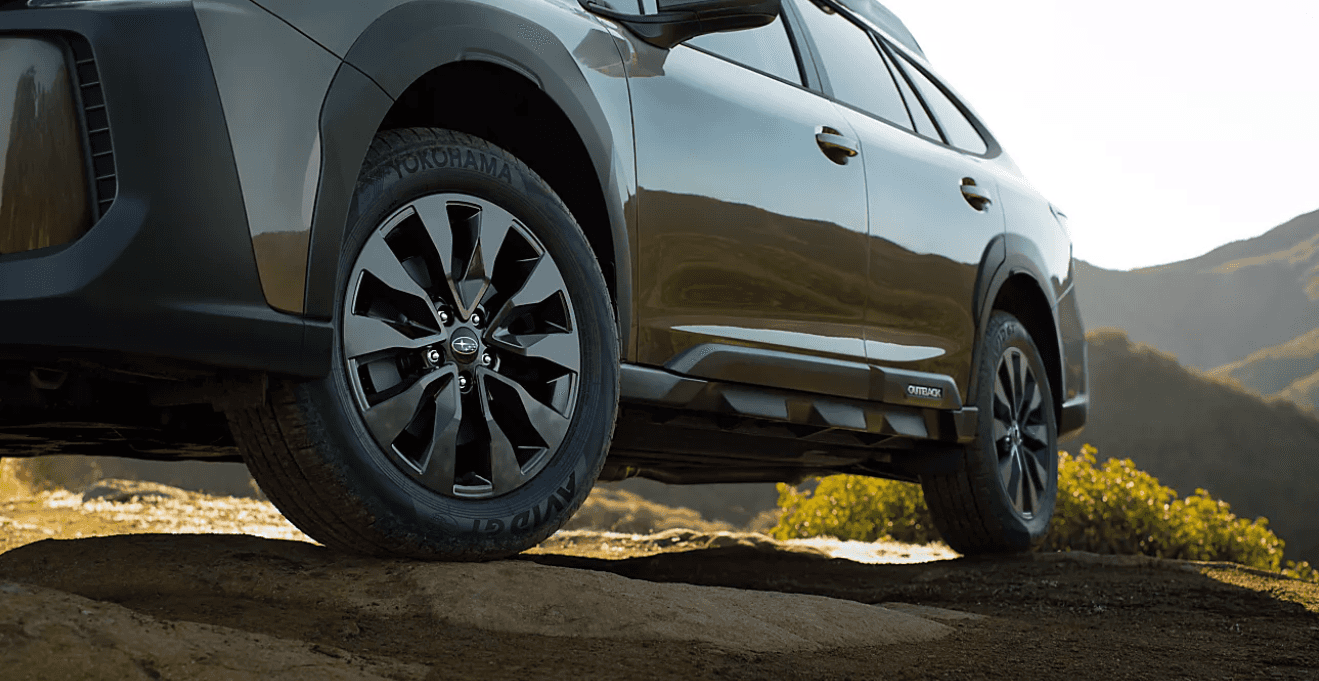 The Subaru brand has long been known for its reliability and safety when it comes to its vehicles. Many of its cars and SUVs top the lists of the safest vehicles, and the 2023 Subaru Outback is no exception. But what is its official Subaru Outback safety rating? Here's an overview of the SUV's crash test results, safety and driver assist features, and more.
Subaru Outback Safety Ratings
First, let's start with the official ratings and reviews of the Subaru Outback. There are generally two organizations that consumers look to for safety ratings: the National Highway Traffic Safety Administration (NHTSA), and the Insurance Institute for Highway Safety (IIHS). Both entities conduct thorough crash tests, including what actually happens when the vehicle crashes, as well as how well it avoids and mitigates accidents and collisions.
In terms of its results, the Subaru Outback SUV delivers exceptionally. The IIHS designated the 2023 Subaru Outback as a Top Safety Pick+, the highest rating it offers, based on its crash test results. And the NHTSA awarded it five out of five stars, also its top designation.
Subaru Outback Safety Features
Subaru dubs its suite of driver-assistance tech Eyesight, and every Subaru Outback model comes standard with it. There are many features of this program, but some of the main highlights include:
Standard forward-collision warning with automated emergency braking
Standard adaptive cruise control with lane-keeping assist
Available blind-spot monitoring and rear cross-traffic alert
Automatic emergency steering
Test Drive Your Next Subaru Outback
If you're interested in learning more about the many ways the 2023 Subaru Outback can keep you safe, our staff at Serra Subaru Champaign is more than happy to help. You can contact us to get more information, or schedule a test drive to see for yourself how effective this SUV's safety features are.