Subaru Tire Department in Champaign County
Your tires are one of the most important parts of your car, especially as far as traction goes. You have to make sure your car has a good grip on the road if you want to keep yourself and other drivers safe, and that means having a good set of tires. Every once in a while, you should have your tires serviced and eventually replaced. Tires come in all sorts of types and sizes, so you need to make sure you're getting the right ones for your ride. If you need a quality set of tires in the Champaign County area, including Savoy, you can count on the experts of Serra Subaru of Champaign County to help. Not only can we service your tires to keep them in great shape, but we also have high-quality replacement tires to get you back on the road.
---
The Importance of Quality Tires
The tread of tires is one of the most important parts because it allows them to grip difficult terrain and give you the traction you need. The thing is, tire tread comes in lots of different shapes and styles, which means you have to get a tread that works for your needs. Our Subaru tire center can help you find the best tires for your needs, whether you want all-season tires or quiet tires.
One easy way to make sure you're getting good tires is to shop tire sales from top brands. However, you also have to keep up with routine tire service. For starters, you need to make sure your tires are always properly inflated. You should also have your tires rotated every once in a while to make sure they wear evenly.
---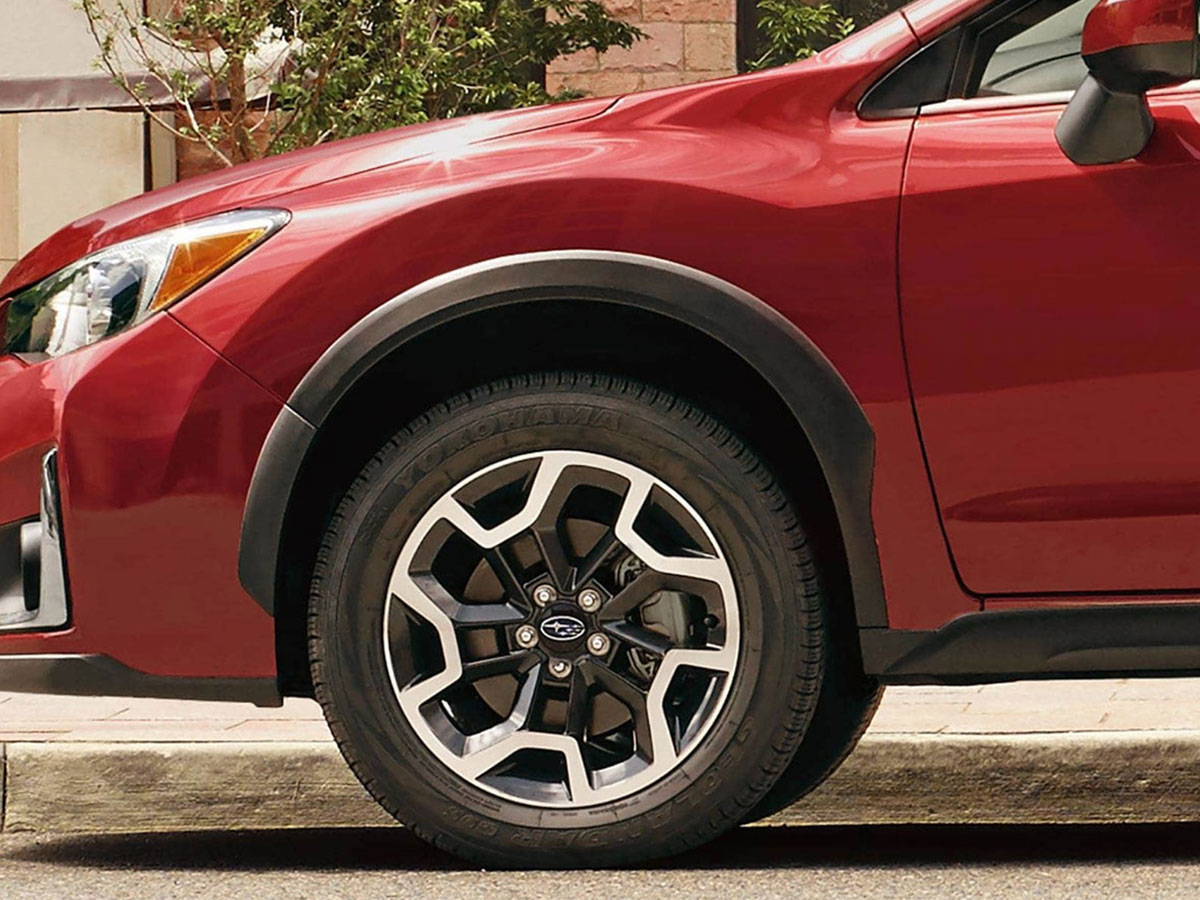 Find the Best Tires for Sale for Your Subaru
Shopping for tires isn't easy, but finding a good Subaru tire center makes it a heck of a lot easier. Serra Subaru of Champaign County has everything covered when it comes to your tires, from helping you keep them inflated and rotated to offering you some of the best tire sales in the area. Not only do we have great prices, but we also have some of the best tires from top brands. If you want to make worrying about traction a thing of the past, we can help. If you're not sure whether you need a new set of tires, we can take a look at yours and make the call. Whether your tread is getting a little low or your tires are starting to go bad in other ways, we'll help you get brand new tires so you don't have to fret about driving safety.
Shop Tires