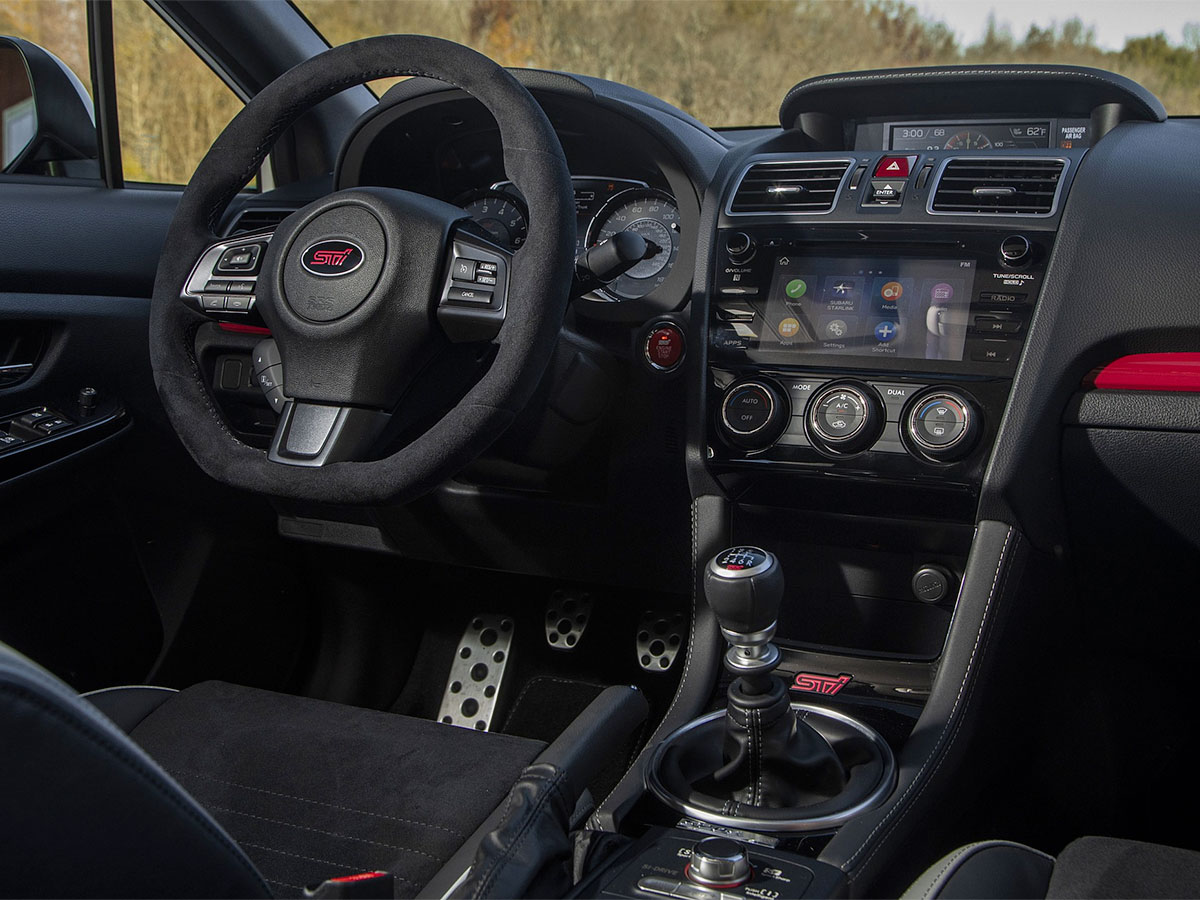 Understanding a Transmission Fluid Exchange
The transmission fluid in your vehicle is designed to keep your transmission from damage by providing lubrication that keeps it running properly. Without this fluid, your transmission would get far too hot and breakdown, stranding your Subaru somewhere in Champaign county. Thankfully, we at Serra Subaru of Champaign County can provide you with the help that you need to keep your vehicle running smoothly. Our Subaru transmission fluid exchange replaces your old fluid with clean and efficient types to ensure your vehicle is safe from breakdowns. It also protects you from the expensive process required to replace a transmission or repair its many parts.
Schedule Service
Service & Parts Specials
Why Transmission Fluid Exchanges Are Critical
As your vehicle ages and its various fluids begin to breakdown, your transmission fluid will no longer provide the same level of lubrication and protection. Without proper transmission fluid for your Subaru, your car won't correctly shift engine gears, will struggle with correct hydraulic pressure, and may wear down by suffering generalized rust and corrosion. With time, your Subaru may even end up failing because the transmission is so critical to its overall operation. By getting a Subaru transmission fluid exchange in Champaign County, you can protect your Subaru and keep yourself and your family safe from accidents.
When to Get a Transmission Fluid Exchange
Symptoms of damaged transmission fluid include erratic behavior when shifting, grinding noises when shifting, a foul smell when driving your car, overheating of your engine, and other types of issues. When you notice these problems, contact us right away and schedule a service appointment to potentially save your transmission. These symptoms often indicate a problem that has developed beyond the help of simple fluid exchange, unfortunately, so call us if you haven't changed your transmission fluid after 30,000 to 60,000 miles or so. Keeping on top of this maintenance will avoid serious problems that may grind your vehicle to a permanent halt.
Why You Should Come to Serra Subaru of Champaign County
At Serra Subaru of Champaign County, we can provide a Subaru transmission fluid exchange for residents in the area, including those in Savoy, Champaign, Urbana, and St. Joseph. Our shop has a convenient downtown location that makes it easy to access from just about anywhere in the country. And we carefully train all of our technicians to handle the unique demands of this type of repair and utilize local residents who are dedicated to helping people get the services required to keep their cars safe. So please make sure to reach out to us today if your Subaru transmission fluid needs to be changed.
Schedule Service