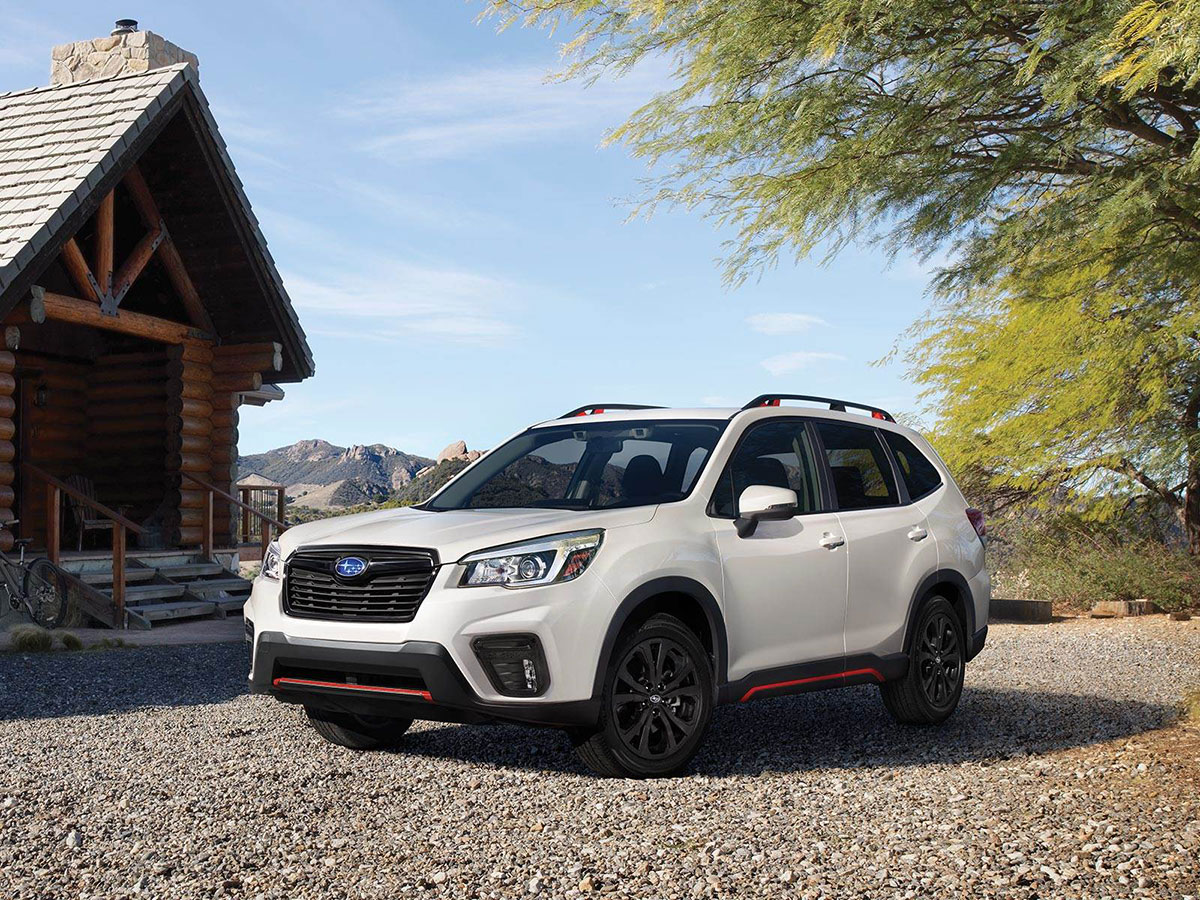 Subaru Semi-Synthetic Oil Change in Champaign County
Oil is essential to the healthy performance of a vehicle's engine. A light may display on your dashboard when your vehicle is low on oil or when it is time to bring your vehicle in for an oil change; this is all for a reason.
An engine produces heat as it runs. Combining the combustion cycle with friction between the parts of the engine generates heat that has to be expelled. While fans and various other methods cool the engine as it runs, oil performs the job and continues to lubricate the engine as well. The lubrication provided by the oil in the engine prevents additional heat from building up by serving as a thin barrier between the metal parts of the engine.
Schedule Service
Service & Parts Specials
Oil Types
There are many different types of oil available in the market. Oil is typically classified based on its viscosity, also known as its weight. Viscosity is the property that describes how thick a sample of oil is. Oil with a higher viscosity will be thicker, thus retaining more heat and reducing the friction between parts. However, oil with lower viscosity can move around an engine better due to its decreased thickness. The viscosity of the oil that your engine will use depends on the specifications of your vehicle's manufacturer.
Synthetic Blend Oil
Aside from viscosity, oil is also differentiated based on the way that it is refined. The three main types of engine oil are full-synthetic oil, semi-synthetic oil, and conventional oil. Semi-synthetic oil offers a great mix between full synthetic oil and conventional oil by being less expensive than full synthetic oil while providing many of the same properties of a fully-synthetic blend of oil. As opposed to conventional oil, semi-synthetic oil operates well under cold-weather conditions and can provide anti-oxidation protection to an engine. An engine set up for a semi-synthetic oil blend allows drivers to switch between full synthetic oil or conventional oil if they wish.
Schedule an Oil Change Today in Champaign County
If you are a resident of Champaign County and search for "oil change near me," there is a chance that you will find our dealership. To provide affordable synthetic blend oil change services to our customers, we offer oil change coupons at times; contact us about them if you wish to learn more. We will be more than happy to assist you with our services at Serra Subaru.
Schedule Service