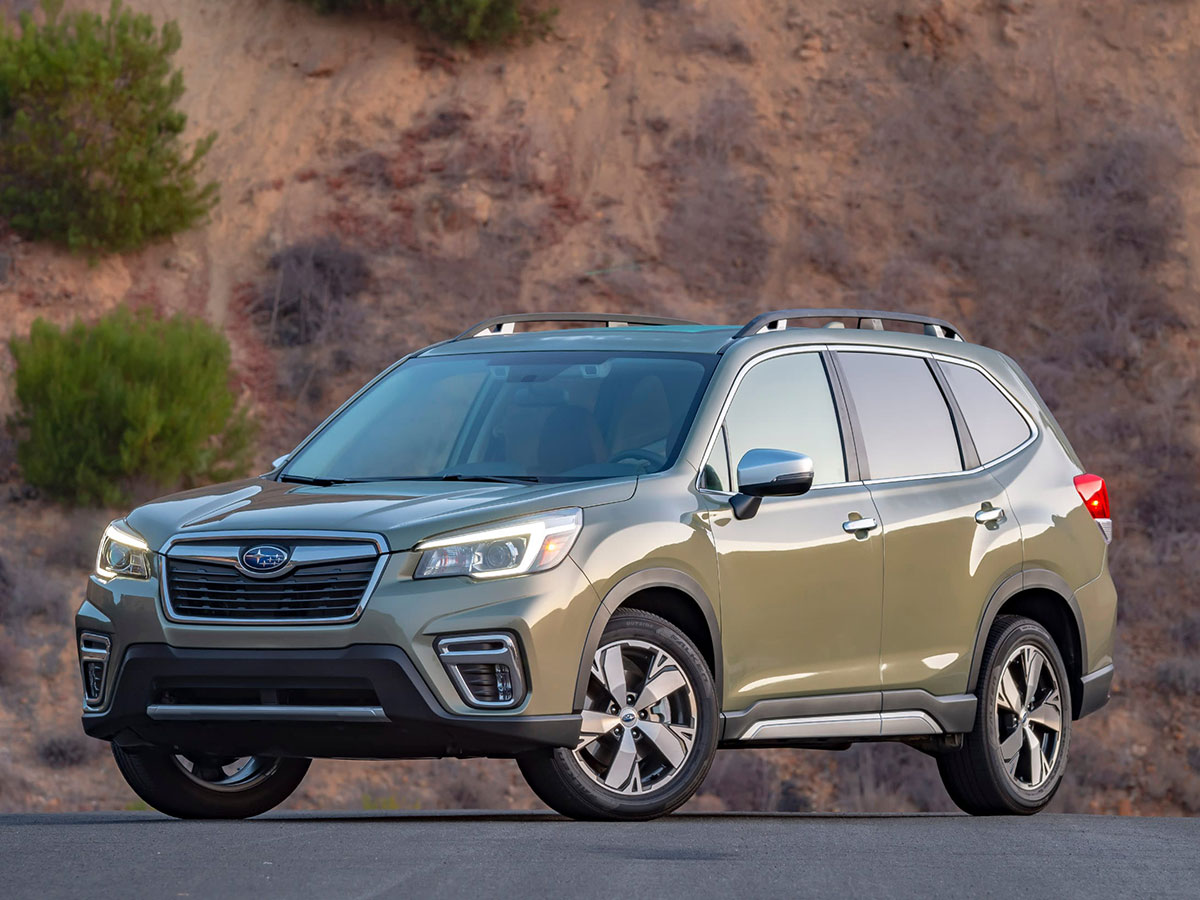 Rear Brake Pad Replacement at Serra Subaru of Champaign County
Rear brake pad replacement helps you maintain a smooth, comfortable driving experience whether you need to stop for a red light or hit the brakes in an emergency. For many vehicles, the front brakes are the powerhouse, but rear brake maintenance is equally important. At Serra Subaru of Champaign County, we are skilled in repairing and maintaining Subaru brake systems for all models and ready to put you back on the road in a safe ride.
Schedule Service
Service & Parts Specials
Rear Brake Pad Replacement Service
In a rear brake pad replacement, certified technicians remove both of your rear wheels and change the brake pads. A larger brake inspection is also included to identify any potential issues with your brake pads or calipers. For your vehicle, you may opt to replace only front or rear brake pads at any given time, but both front pads or both rear pads are changed at the same time.
Replacing Rear Brake Pads
Over time, your brake pads become thinner and need to be replaced with a new pad to ensure consistent reliable braking pressure. For most vehicles, the rear brake pads wear out less frequently than the front brake pads and may need to be changed less often. However, this is not a reason to defer maintenance indefinitely, exceed the recommended mileage on your brake pads, or ignore your car's maintenance schedule.
Front Brake Pads vs Rear Brake Pads
Front brake pads are generally thicker than the rear brake pads because they carry the larger part of the braking load. They also wear out more quickly. Brake pads generally have a range of mileage before they need to be replaced, and for Subaru the range is large, 30,000 miles to 70,000 miles depending on your model, brake pads, and driving. If you drive in start and stop traffic or spend a lot of time braking for red lights, expect to need a change more quickly in the maintenance schedule.
Brake Pad Replacement Interval
For many Subaru models, brake pads and linings may need to be replaced around the 30,000-mile mark. Always consult your vehicle's maintenance schedule for model-specific information. You should also check your brake pad's recommended mileage if you changed pads previously. When you are unsure about the maintenance schedule, please contact our dealership for information.
Serra Subaru of Champaign County for Reliable Brake Pad Service
Serra Subaru of Champaign County is a one-stop-shop for all your brake pad replacement in Champaign County needs. We also service the larger Savoy, Champaign, Urbana, and St. Joseph communities in Illinois. We provide efficient service in a state-of-the-art facility. Your vehicle is serviced by an experienced and certified technician, and we replace your brakes with OEM Subaru brake pads. While you're waiting, you can enjoy our comfortable lounge area and stay connected with complimentary Wi-Fi.
Schedule Service