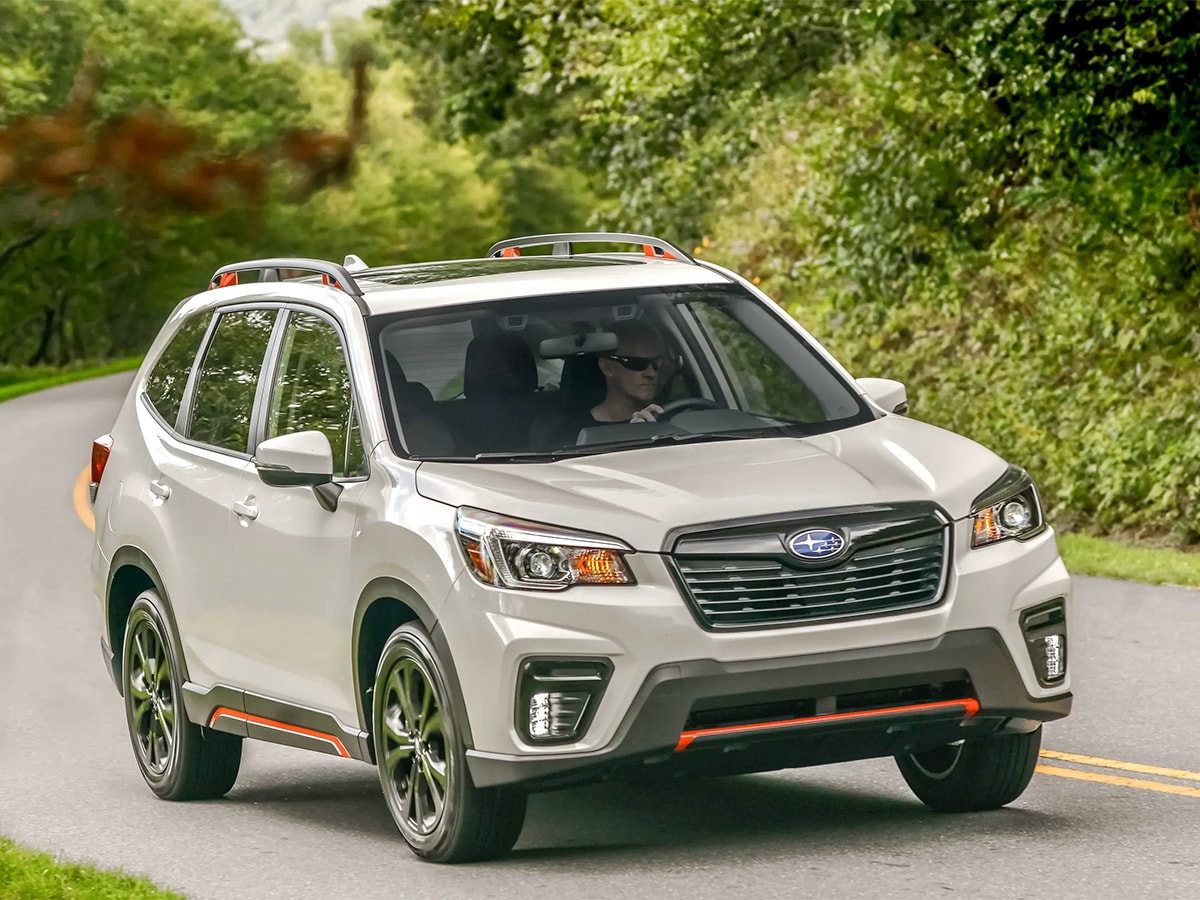 Subaru Coolant Fluid Exchange in Savoy, IL
When you have a car or SUV, there are various things that you'll need to have done for routine maintenance. This ensures that your vehicle stays at peak performance. One of these is getting a coolant fluid exchange. With an auto shop like the one at Serra Subaru of Champaign County dealership on your side, you can stay on a maintenance schedule that works for your vehicle's unique needs.
Schedule Service
Service Specials
How often do you need a coolant fluid exchange?
A coolant fluid exchange is necessary on a regular basis because of how it works to help you operate your automobile. It keeps your engine from overheating. If you have a new vehicle, you shouldn't have to get a coolant exchange for at least a year. Otherwise, the general rule of thumb is about every 30,000 miles or if there's a different recommendation in your owner's manual. Also, you should do so slightly more often if you drive in hot temperatures regularly.
What if you delay a Coolant Fluid Exchange?
If you don't have your automobile's coolant flushed from the system often, there is likely to be a build-up of dirt and other types of contaminants in the fluid. Also, it can become acidic over time, and this will make it less effective. Your radiator will not work as well, and your engine won't stay cool. Coolant is also a mixture of water and anti-freeze. The more contaminated it becomes, the less effective it is at avoiding freezing during winter months. If your coolant freezes, it can't flow through your engine to keep it cooled, leading to your engine overheating.
The Process of Changing Radiator Fluid
It's fairly easy to change coolant fluid in your automobile. However, it's in your best interest to go through an auto service center to have this done in case there are any issues. A reputable dealership such as Serra Subaru of Champaign County has technicians who work hard and pride themselves on offering top-notch services when it comes to flushing radiator fluid and much more. They'll put your mind at ease and do the job as quickly as possible so that you can get your car or SUV back on the road fast.
Schedule Coolant Service Today
Serra Subaru of Champaign County also serves Savoy, Champaign, Urbana, and St. Joseph, IL, and the surrounding areas. You can depend on us to get the job done right. Reach out to us with your questions and to set up a service appointment for coolant fluid exchange, and then talk to us about setting up a regular maintenance schedule.
Schedule Service