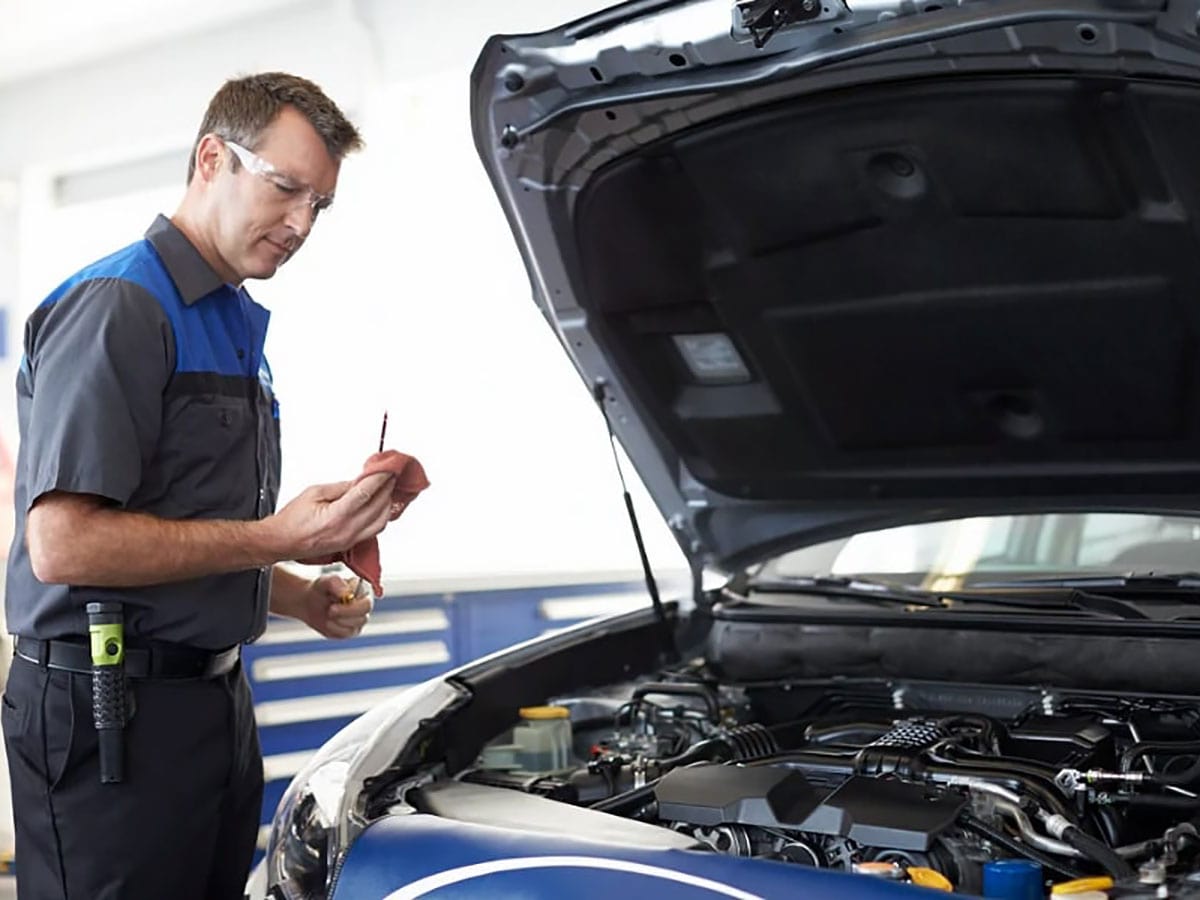 Champaign Oil Change
When you need an oil change, the folks at Serra Subaru of Champaign County are the people to see. Our express service can have you out in no time, and you have the assurance that certified technicians who know a lot about cars are servicing your vehicle. Whether it is a simple conventional oil change, or something more complex, we use genuine OEM parts to do the best job possible. We serve the greater Champaign County area, including Savoy, Champaign, Urbana, and St. Joseph. Check our website for oil change coupons.
Conventional motor oil is the lifeblood of your car's engine. It keeps the engine lubricated and removes impurities from the inner parts of the engine. The impurities and heat oil is exposed to inside an engine will break down and cause it to not lubricate. This makes your engine have to work harder and cause it to wear out sooner than it should.
Schedule Service
Service & Parts Specials
When Do You Need an Oil Change?
There is no other maintenance item more critical to the health of your engine than regular oil changes. It is easy to forget, so we recommend you do it on a regular schedule. Many new cars have indicator lights that will warn you. Some indications an oil change is needed include a smoking exhaust, low oil level, or noises coming from the engine. It's a good idea to check your oil regularly. Don't wait until your engine is damaged as often symptoms only appear after the damage done to your engine. In a worst-case scenario, failing to change the oil could result in engine failure.
Conventional Motor Oil
Conventional motor oil is the same oil that has been used in automobiles since they were invented. It is a basic natural oil that has had only minor modifications. Synthetic oil is popular now, is used in new cars, and is more modified than conventional motor oil. Synthetic oil lubricates better and lasts longer, but it costs significantly more. Conventional oil does a good job for most cars, but it does need to be changed often to stay effective. Some older cars are better off with conventional oil.
Schedule Your Champaign Oil Change Today
When you are looking for an oil change near me in Champaign County, see Serra Subaru of Champaign County. We serve Savoy, Champaign, Urbana, and St. Joseph, and the general area. We know Subaru better than anyone. Trust your car to people who know cars best. We do all kinds of oil changes, so when you need a conventional oil change, give us a call. Check our website for oil change coupons and other service-related specials that we run from time to time.
Schedule Service